Cat Prayer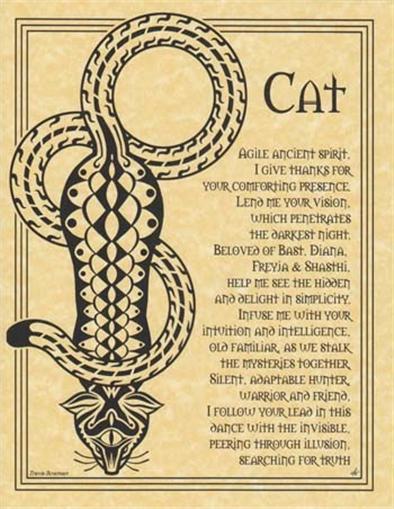 With Case
This parchment poster offers a prayer to the spirit of the Cat, celebrating the noble spirit of the creature and all that it has to teach us.
Coming on an 8.5 inch x 11 inch parchment-like paper, the words can readily be stored away in your Book of Shadows or hung above your altar and brought forth when you need to read them.
Please note: color of the pages can vary - if you are trying to collect matching colors of various pages, please let us know prior to purchase. Page is copyrighted.
*     *     *     *     *